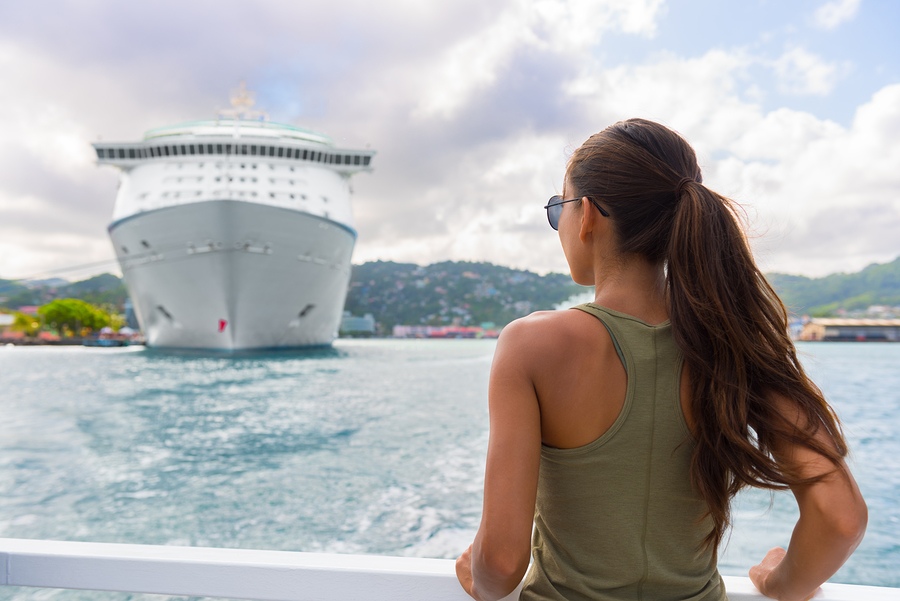 The coronavirus (COVID-19) crisis upended vacation plans for thousands of passengers this cruise Line season following a no-sail order issued by the Centers for Disease Control and Prevention (CDC) in March. That order was set to expire on July 24, but after an announcement made on Friday by the Cruise Lines International Association, U.S. cruise operations will be on hold until at least September 15, 2020. These cancellations mean that thousands of individuals are out money due to their cancelled cruise vacations. As refund requests come in, cruise liners are using technicalities in their cancellation policies to refuse refunding the money.
Reports are coming in from disgruntled customers whose cruises were cancelled just as the virus began to spread in early March. As states began to issue states of emergency, many of these passengers voluntarily cancelled their cruises only to be told that their trips were still on, despite the fact that COVID-19 cases were spreading rapidly on cruise ships.
Per many of the major cruise line's cancellation policies, their only choice was to receive a credit for a future trip. With the choice of going on the cruise anyway and potentially contracting the virus or receiving a credit for a future cruise, many took the credit option instead, especially considering how much money they had paid for their trips.
However, just weeks later, the same cruise companies then cancelled these trips and began to offer refunds to passengers who had not voluntarily cancelled at that point. The ones that voluntarily cancelled and received a credit were still not offered the option to receive a refund. When these same passengers contacted their cruise companies to request a refund later, they were told that the cruise company's cancellation policy did not allow a refund based on when they first made their requests.
The way cruise lines reacted to the COVID-19 pandemic has been widely criticized for several reasons, including how they handled refund requests by people who were being proactive in choosing to not go on their trip in light of the virus.
Passengers with compromised immune systems, including those with disabilities or the elderly, cancelled their trips for risk of contracting the virus.  Their proactive behavior worked against them in that they did not wait until the cruise company itself cancelled the vacation, which would have allowed for the refund.  Simply put, if they wanted a refund, they needed to play a game of "chicken" with the cruise company, holding out until the trip was cancelled at the last minute by the cruise liner. Only those passengers who were willing to go on the trip and take their chances of contracting the virus have been given full refunds.
After cruises were forced to cancel, Norwegian Cruise Line issued a statement in response stating that because these passengers chose to cancel in advance, while the others were forced to cancel justified the difference in treatment.
Technically, the cancellation policies these cruise companies are following is legal, but for many, it is a matter of principle during unprecedented times. While they are not under any legal obligation to issue the refund, ethically speaking, giving all passengers a refund is a matter of good customer relations.
For the time being, passengers who cancelled before all cruises were docked are being put in a difficult situation. Legally, they are held to the terms they agreed to when purchasing their tickets.  These terms also include forced arbitration, which means that passengers that wish to pursue a legal claim against a cruise liner will need to settle the dispute out of court by arbitration.
INJURED ON A CRUISE SHIP OR CRUISE SHIP EXCURSION? SPEAK TO A CRUISE SHIP ACCIDENT LAWYER TODAY: 1-866-597-4529.
If you have been injured on your cruise, on a wet and slippery deck, down a poorly lit staircase or steep gangway, in port on an excursion, or on a tender boat- it is important that you speak as soon as possible with a lawyer who specializes in personal injury claims against cruise lines. Most cruise lines, including Carnival, Royal Caribbean, Celebrity, Norwegian, MSC, Disney, Holland America, Princess, Costa, Regents Seven Seas and Oceania require that claims against them be pursued in a very specific place under very strict deadlines. Failure to comply with each individual cruise lines deadlines can result in a complete loss of any and all legal rights.
Aronfeld Trial Lawyers is a personal injury firm located in Miami, Florida since 1991.  We have fought hard to hold cruise lines accountable when they put their profits ahead of passenger safety.  We are available 24/7 and encourage you to contact us even if you are still on your cruise. The sooner we can begin our investigation and preservation of key evidence, such as the CCTV footage of your trip and fall, slip and fall, assault or other type of injury the more likely we will be able to understand and prove how the incident occurred. Remember, the cruise lines have the most aggressive and well-funded defense lawyers in the world- protecting their profits.  You need an experienced legal advocate in your corner who will fight to obtain the compensation you deserve for lost wages, medical expenses, transportation reimbursement and pain and suffering.  Call us today and speak with a cruise ship claims lawyer about your potential claim- toll free 1-866-597-4529, 305-441-0440, or by email. We are ready to help.
Source: USA Today