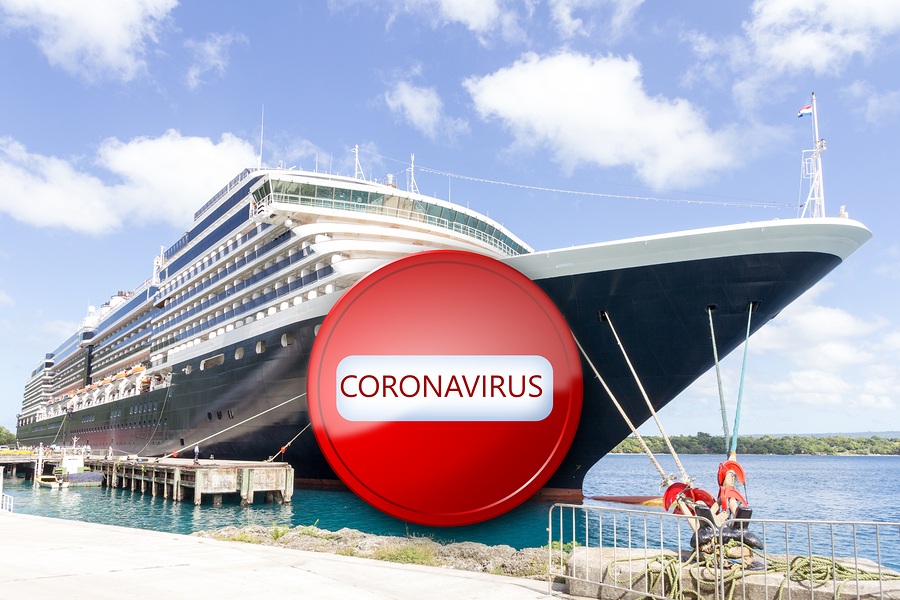 Cruise vacations will be put on hold for a while longer as we ride out the coronavirus (COVID-19) pandemic, according to a statement issued by the U.S. Centers for Disease Control and Prevention (CDC). The No-Sail Order was issued by the CDC on March 14. In the order, the CDC advised all Americans to avoid taking cruise vacations due to the increased risk of contracting COVID-19.
The Order extends the guidelines for another 100 days or until the U.S. Department of Health and Human Resources lifts the current COVID-19 public health emergency declaration.
It is also the CDC's opinion that cruise lines have not done a sufficient job to stop the spread of the virus on ships. According to the CDC, at least 10 cruise ships have reported passengers and/or crew members who have either tested positive for COVID-19 or have become ill with respiratory or flu-like symptoms.
Before the industry can begin trips again, they must submit a plan to tackle COVID-19 outbreaks to both the CDC and the U.S. Coast Guard.  Both agencies must be satisfied that the cruise industry has a feasible plan in place that will help mitigate further outbreaks in the future before passengers will be allowed to board cruise ships again.
This order leaves approximately 100 cruise ships docked off the U.S. coast with 80,000 crew members out of work. Another 20 ships are reported to be docked in other ports with known or suspected COVID-19 infections among their crew members.
This extended order follows another CDC ruling that passengers or crew members who have arrived in the U.S. from a cruise ship are not allowed to board commercial flights.
Several cruise ships are still stranded at sea due to the industry suspending sailings. Holland America's Zaandam recently disembarked passengers this month after hundreds of people on board became sick. Several of them succumbed to the virus while still on the ship. Additionally, after being docked in Miami, more than a dozen passengers on board the Princess Cruise's Coral Princess tested positive for COVID-19. At least three passengers on the Coral Princess died from complications of the virus.
INJURED ON A CRUISE SHIP OR CRUISE SHIP EXCURSION? SPEAK TO A CRUISE SHIP ACCIDENT LAWYER TODAY: 1-866-597-4529.
The safety and well-being of our clients and team has and continues to be Aronfeld Trial Lawyers top priority during the COVID-19 pandemic. Our offices remain fully operational and our team stands ready to represent the needs of our clients through these difficult times. If you need us, we are available 24/7 via phone at (305) 441-0440, live chat on aronfeld.com, Skype or FaceTime.