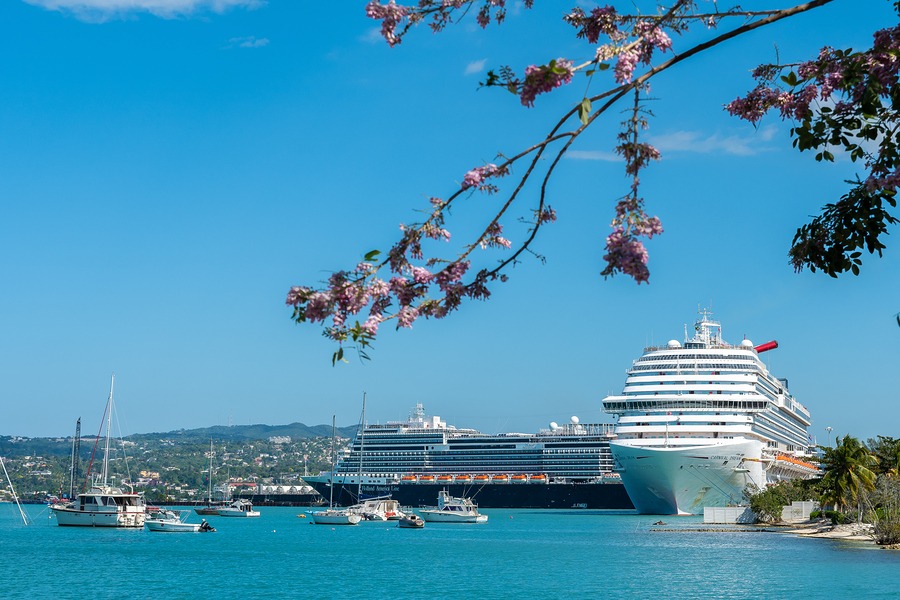 The cruise ship owned by Prairie Grand, LLC, a company founded by famed radio personality, Garrison Keillor, has been docked and on hold since the start of the coronavirus (COVID-19) pandemic began. The vessel, the Veendam, was set to sail with 1,350 passengers for the Caribbean from Fort Lauderdale on March 18. However, Keillor's company cancelled the trip as details on the COVID-19 crisis began to develop.
Shortly after, the Centers for Disease Control (CDC) issued a "no-sail order," which has been extended through July 24th, essentially docking all cruises sailing from the U.S. Most cruise companies, such as Carnival, have allowed their customers to either request a refund or rebook with 125 percent credit. However, receiving a refund through Keillor's Prairie Home Cruises has not been so easy, mostly because the ship is operated through a charter company.
How the charter relationships work is the company rents the boat from a larger cruise corporation. Prairie Home Cruises operates their cruise through a rental from Holland America.
Keillor has been less than forthcoming with passengers who are out thousands of dollars. Six weeks after the cancellation, he sent a mass email which included his personal experience regarding to sheltering in place and plans for a book he intends to write where residents of his fictional town, Lake Wobegon, collectively catch a virus from eating cheese. Keillor continued, offering to sell advice copies of the novel.
Passengers who have attempted to get refunds for their tickets have reported having to push through a lot of red tape to get any response. This fact has been disappointing to the loyal following Keillor has developed over the years through his "Prairie Home Companion." Since the company was created in 2002, 11 cruises on what Keillor calls his "floating small towns" have set sail, traveling to the Mediterranean, Scandinavia, and off the coast of Canada.
This Caribbean cruise was to set sail on March 18, which would have been the first trip in recent years. This cruise was centered around a performing arts theme. The ship would stop at ports in Jamaica and the Cayman Islands, as well as Cozumel, Mexico, and Key West. They had hired 45 musicians to perform jazz, reggae, and honky-tonk piano music, including stories like those told on "A Prairie Home Companion."
Customers are now directing their grievances to Holland America, the company that originally rented the vessel to Prairie Grand, to get their money back. In response, Holland America has encouraged the charter company to either push the cruise to next year or offer passengers a full refund.
Since the future is so uncertain, they have opted to offer refunds, amounting to $1.5 million, which only comes to half of what passengers had paid for their cruises. The charter company paid between $700,000 and $800,000 for airfare, insurance, and rentals, but they say they will not be able to fully refund them for this amount. Holland America intends to take all those amounts, in addition to $1 million not previously used for the trip's expenses, and prorate refunds based on the cost of the passengers' cabins. However, they are not providing exact amounts each passenger will see.  The company has said that it will take 60 days for these refunds to process due to high volume.
Prairie Home Cruises has made statements that they have fulfilled their contractual obligations to give the passengers even just a partial refund. They claim that the charter company's agreement's force majeure clause states that uncontrollable catastrophic events allow the trip to be cancelled without penalty or forfeiture of payments made. Agreements found within the company's travel insurance also states that "governmental declaration of pandemic" releases the company of liability.
INJURED ON A CRUISE SHIP OR CRUISE SHIP EXCURSION? SPEAK TO A CRUISE SHIP ACCIDENT LAWYER TODAY: 1-866-597-4529.
If you have been injured on your cruise, on a wet and slippery deck, down a poorly lit staircase or steep gangway, in port on an excursion, or on a tender boat- it is important that you speak as soon as possible with a lawyer who specializes in personal injury claims against cruise lines. Most cruise lines, including Carnival, Royal Caribbean, Celebrity, Norwegian, MSC, Disney, Holland America, Princess, Costa, Regents Seven Seas and Oceania require that claims against them be pursued in a specific place under strict deadlines. Failure to comply with each individual cruise lines deadlines can result in a complete loss of all legal rights.
Aronfeld Trial Lawyers is a personal injury firm located in Miami, Florida since 1991.  We have fought hard to hold cruise lines accountable when they put their profits ahead of passenger safety.  We are available 24/7 and encourage you to contact us even if you are still on your cruise. The sooner we can begin our investigation and preservation of key evidence, such as the CCTV footage of your trip and fall, slip and fall, assault or other type of injury the more likely we will be able to understand and prove how the incident occurred. Remember, the cruise lines have the most aggressive and well-funded defense lawyers in the world- protecting their profits.  You need an experienced legal advocate in your corner who will fight to obtain the compensation you deserve for lost wages, medical expenses, transportation reimbursement and pain and suffering.  Call us today and speak with a cruise ship claims lawyer about your potential claim- toll free 1-866-597-4529, 305-441-0440, or by email. We are ready to help.
Source: The New York Times