[vc_row][vc_column][vc_column_text]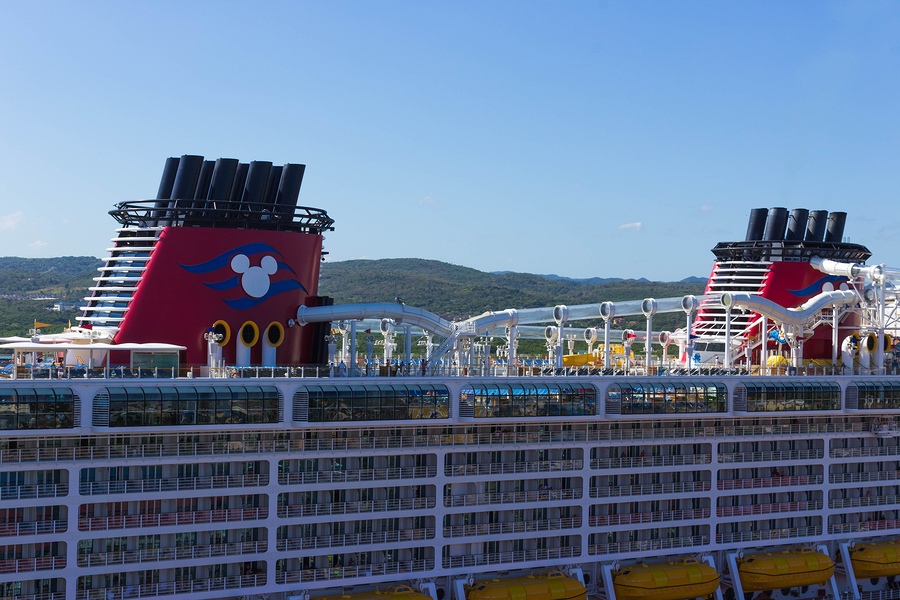 Disney fans and cruise ship enthusiasts are excited to hear about Disney Cruise Line's newest ship that will be making its debut in 2022. The announcement was made at this year's D23 Expo. At the Expo, Disney gave attendees a glimpse of its newest cruise ship, the Disney Wish, and announced plans for its second private island getaway in the Bahamas.
The Disney Wish will be designed with the character of Rapunzel in mind. The entire ship will feature an enchanted fairytale theme with Rapunzel being the main character featured within the ship's design.  The Disney Wish will be a bright, airy and elegant ship, with a more subdued style than other Disney cruise ships.
[/vc_column_text][/vc_column][/vc_row][vc_row][vc_column][vc_single_image image="140712″ img_size="full" alignment="center"][vc_column_text]The announcement included a picture of the ship's atrium, which is inspired directly from the fairytale. Since the character of Rapunzel is known for her artistic flair, she will be featured in many of the paintings on the ship, including on the ship's stern. It was Disney's hope that Rapunzel's spirited, smart and adventurous spirit and desire to see and experience the world would inspire the style and theme for the ship.
The Disney Wish will be completed in late 2021 and will be making its maiden voyage in January 2022. The ship will feature 1,250 guest staterooms and will be powered by liquefied natural gas, like the Disney Dream and Disney Fantasy ships.
The other unique aspect of this ship is one of the destinations included in its travel itinerary. The Disney Wish will be stopping at a new destination called Lighthouse Point on the island of Eleuthera in the Bahamas. Lighthouse Point is the second Bahamian destination, the first being Castaway Cay. This second destination is being designed by Joe Rohde. Rohde was also paramount in creating Disney's the Animal Kingdom and the Aulani Resort and Spa in Hawaii. He is working closely with local artists to help preserve the island's environment and culture.
An Environmental Impact Assessment and Environmental Management Plan must be completed, reviewed and accepted by government officials in the Bahamas before construction can begin.
INJURED ON A CRUISE SHIP OR CRUISE SHIP EXCURSION? SPEAK TO A CRUISE SHIP ACCIDENT LAWYER TODAY: 1-866-597-4529.
If you have been injured on your cruise, on a wet and slippery deck, down a poorly lit staircase or steep gangway, in port on an excursion, or on a tender boat- it is important that you speak as soon as possible with a lawyer who specializes in personal injury claims against cruise lines. Most cruise lines, including Carnival, Royal Caribbean, Celebrity, Norwegian, MSC, Disney, Holland America, Princess, Costa, Regents Seven Seas, and Oceania require that claims against them be pursued in a very specific place under very strict deadlines. Failure to comply with each individual cruise line deadlines can result in a complete loss of any and all legal rights.
Aronfeld Trial Lawyers is a personal injury firm located in Miami, Florida since 1991.  We have fought hard to hold cruise lines accountable when they put their profits ahead of passenger safety.  We are available 24/7 and encourage you to contact us even if you are still on your cruise. The sooner we can begin our investigation and preservation of key evidence, such as the CCTV footage of your trip and fall, slip and fall, assault or other type of injury the more likely we will be able to understand and prove how the incident occurred. Remember, the cruise lines have the most aggressive and well-funded defense lawyers in the world- protecting their profits.  You need an experienced legal advocate in your corner who will fight to obtain the compensation you deserve for lost wages, medical expenses, transportation reimbursement, and pain and suffering.  Call us today and speak with a cruise ship claims lawyer about your potential claim- toll-free 1-866-597-4529, 305-441-0440, or by email. We are ready to help.
Related Resources:
Disney Parks Blog – A First Look at the Next Disney Cruise Line Ship and Island Destination
People.com – Disney Cruise Lines Newest Ship Disney Wish Revealed[/vc_column_text][/vc_column][/vc_row]