SUING CELEBRITY CRUISE LINE
Passenger accident claims must be timely in order to be sent to Celebrity's office in Miami, Florida and the lawsuit must be filed in Federal Court in Miami regardless of where in the world the incident may have occurred. This means that even though Celebrity's ships are registered in either Malta or Ecuador, injured passengers wishing to make a claim must file cases in Miami, Florida. Accordingly, we strongly urge anyone who may have been injured aboard a Celebrity Cruise ship to contact an experienced and aggressive admiralty law firm in Miami as soon as possible.
Our Celebrity cruise ship accident attorneys have years of experience suing Celebrity on behalf of injured passengers. Most people do not realize that according to Celebrity's Passenger Contract (Ticket) any claims must be presented in writing to Celebrity at its corporate headquarters within 6 months of the date of the incident and a lawsuit must be filed within one year of the date of the incident. Here is the hard to find and hard to read the fine print in Celebrity passenger tickets:
a) TIME LIMITS FOR PERSONAL INJURY/ILLNESS/DEATH CLAIMS: NO SUIT SHALL BE MAINTAINABLE AGAINST CARRIER, THE VESSEL OR THE TRANSPORT FOR PERSONAL INJURY, ILLNESS OR DEATH OF ANY PASSENGER UNLESS WRITTEN NOTICE OF THE CLAIM, WITH FULL PARTICULARS, SHALL BE DELIVERED TO CARRIER AT THE FOLLOWING ADDRESS, C/O CELEBRITY CRUISES INC., 1050 CARIBBEAN WAY, MIAMI, FL 33132, WITHIN SIX (6) MONTHS FROM THE DATE OF THE INJURY, ILLNESS OR DEATH AND SUIT IS COMMENCED (FILED) WITHIN ONE (1) YEAR FROM THE DATE OF SUCH INJURY, ILLNESS OR DEATH AND PROCESS SERVED WITHIN 120 DAYS AFTER FILING, NOTWITHSTANDING ANY PROVISION OF LAW OF ANY STATE OR COUNTRY TO THE CONTRARY.
INJURED ON A CELEBRITY CRUISE SHIP
Few passengers know that since 1997, Celebrity Cruise Lines is actually owned and operated by Royal Caribbean Cruise Lines. RCCL also owns Pullmantur, Azamara Club Cruises, CDF Croisieres de France, and TUI Cruises. And like RCCL, Celebrity is headquartered in the Port of Miami, located in Miami, Florida just a few blocks from the United States District Courthouse for the Southern District of Florida. In fact, Celebrity claims are defended by the same in-house team of experienced cruise ship lawyers that work for RCCL. Therefore, it is vitally important that anyone who has been injured aboard one of Celebrity cruise ships also has competent and ethical legal representation to protect their legal rights.
DO YOU HAVE A CLAIM AGAINST CELEBRITY CRUISE LINE?
If you have been injured aboard a Celebrity cruise ship, it is important to contact our office immediately. Important data on the ship such as CCTV footage, witness statements, maintenance and inspection logs, and crewmember records will be needed to understand how and why an injury occurred.
We have helped passengers from around the world who have slipped, tripped and fallen on wet and slippery decks, staircases and over unmarked threshold aboard Celebrity Cruise Ships. These injuries commonly result in fractured arms, legs and knee injuries that often result in surgeries, lost wages and medical expenses. Sometimes, however, the accidents are more severe and have left passengers with severe spinal damages and brain damage.
Not all injuries aboard Celebrity ships are in fact cases, and knowing the difference of a simple accident and a legitimate claim is something that we pride ourselves in. We are passionate about holding Celebrity accountable when and if they put their corporate profits ahead of passenger safety. Contact us today for your free initial consultation and let our decades of experience help protect your legal rights.
Celebrity Cruise Ship Fleet
Celebrity cruise ships are easily recognized in ports around the world because of the signature "Χ" displayed on the funnels of all Celebrity ships. The X is actually the Greek letter chi, for "Chandris". Currently Celebrity has the following ships in its fleet:
Celebrity Eclipse
Celebrity Equinox
Celebrity Silhouette
Celebrity Solstice
Celebrity Reflection
Celebrity Constellation
Celebrity Infinity
Celebrity Millennium
Celebrity Summit
Celebrity Century
Celebrity Xpedition
CHECK OUT OUR LATEST CRUISE SHIP ACCIDENT VIDEOS

Subscribe to my channel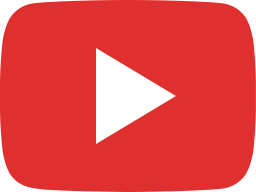 Booking Cruise Ship Excursions and What Passengers Need To Know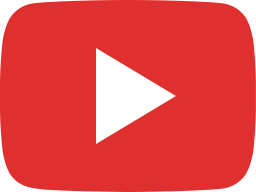 Should I Buy Travel Insurance When Going on a Cruise?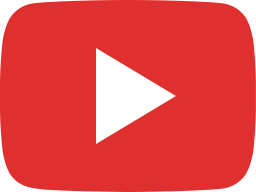 Should I Buy An All You Can Drink, Drink Package on a Cruise?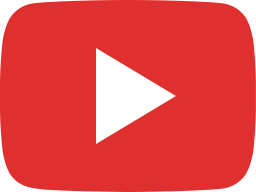 What is the Most Important Thing To Do After You Are Involved in an Accident Onboard a Cruise Ship?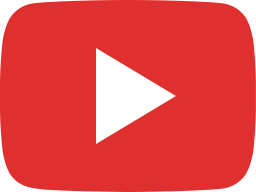 Safety Concerns in Cruise Ship Cabins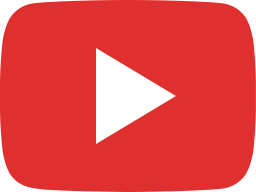 Cruise Ship Balcony Dangers and What Families Need to Know