Many cruise lines utilize tender boats, which are used like a floating city bus to transport passengers from cruise ships to ports. Most commonly this occurs when a port, such as Georgetown, Grand Cayman is not sufficiently large enough to accommodate today's mega sized cruise ships. Sometimes, even when a ship arrives at a port-a tender may be used to reboard the ship if the weather or other things change during the course of the day.
Getting on and off tender boats can be extremely dangerous and passengers have been known to be seriously injured if the tender is not properly stabilized or secured to the ship or dock. In rough seas and in busy ports, sudden and often violent waves can jostle tiny tender boats that are not properly secured. This can result in serious personal injuries to passengers such as broken backs, necks, arms, and legs. Celebrity Cruise Lines, for example, utilizes tenders frequently in their Alasan cruises to access ports such as Icy Strait Point.
CRUISE LINES WILL DENY RESPONSIBILITY FOR ACCIDENTS ON TENDER BOATS
Cruise lines frequently try to deny any responsibility when a passenger is injured in a tender boat accident. They will point their fingers at the tender company or the port facility. There is however, a clear legal obligation on the cruise lines to provide passengers with a high degree of care in transporting passengers to and from the cruise ships.
We have filed a number of cases on behalf of passengers injured getting on and off tender boats. Recently we filed a lawsuit on behalf of a Nevada woman who was severely injured reboarding her Celebrity Cruise ship in Alaska. Pursuant to Celebrity's passenger ticket, the claim had to be filed in Miami's Federal Court, even though the accident occurred thousands of miles away.
DO YOU HAVE A TENDER BOAT ACCIDENT CLAIM?
If you have been injured on a cruise ship tender boat-it is important that you contact an experienced tender boat injury attorney. Our office has been representing injured passengers for nearly 25 years. Contact us today for a free initial and confidential tender boat accident consultation: 1-866-597-4529 or email: [email protected]
ROYAL CARIBBEAN CRUISE LINE'S TENDER BOAT FLEET
Tenders are not that rare for Royal Caribbean Cruise Lines. According to RCCL's website they currently utilize tender boats for the transportation of passengers to and from their cruise ships in the following ports around the world:
Airlie Beach, Australia
Ajaccio, Corsica
Bali (Padang Bay), Indonesia
Bar Harbor, Maine
Bay of Islands, New Zealand
Belize City, Belize
Bora Bora, French Polynesia
Buzios, Brazil
Cabo Frio, Brazil
Cabo San Lucas, Mexico
Cannes (Monte Carlo), France
Champagne Bay, Vanuatu
CocoCay, Bahamas
Corfu, Greece
Cozumel, Mexico
Denarau, Fiji
Edinburgh, Scotland
Exmouth, Australia
Esperance, Australia
La Spezia (Florence/Pisa), Italy
Geiranger, Norway
George Town, Grand Cayman
Hanoi (Halong Bay), Vietnam
Icy Strait Point, Alaska
Ilha Grande, Brazil
Ilhabela, Brazil
Ilheus, Brazil
Isle of Pines, New Caledonia
Jeju, Republic of Korea (South Korea)
Kailua Kona, Hawaii
Kotor, Montenegro
Lahaina (Maui), Hawaii
Lifou, Loyalty Island
Lombok, Indonesia
Malacca, Malaysia
Moorea, French Polynesia
Mykonos, Greece
Mystery Island, Vanuatu
Naples (Salerno) Italy
Nha Trang, Vietnam
Villefranche (Nice), France
Ouvea (Wadrilla), Loyalty Island
Phuket, Thailand
Playa del Carmen, Mexico
Port Douglas, Australia
Portobelo, Brazil
Punta Del Este, Uruguay
Rockland, Maine
Samana, Dominican Republic
Santorini, Greece
Split, Croatia
St. Peter Port, Channel Islands
Ushuaia, Argentina
Visby, Sweden
CHECK OUT OUR LATEST CRUISE SHIP ACCIDENT VIDEOS

Subscribe to my channel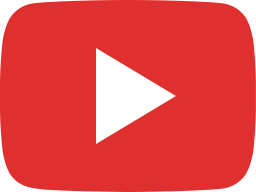 Booking Cruise Ship Excursions and What Passengers Need To Know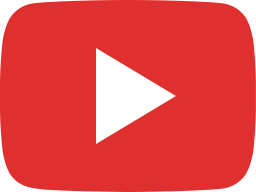 Should I Buy Travel Insurance When Going on a Cruise?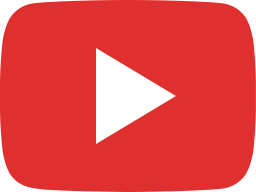 Should I Buy An All You Can Drink, Drink Package on a Cruise?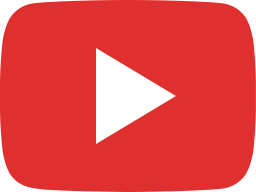 What is the Most Important Thing To Do After You Are Involved in an Accident Onboard a Cruise Ship?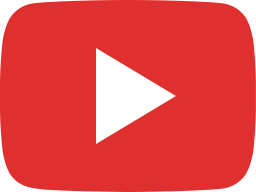 Safety Concerns in Cruise Ship Cabins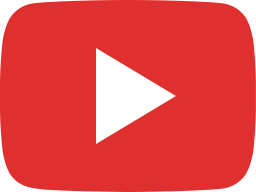 Cruise Ship Balcony Dangers and What Families Need to Know