Q: What is my No. 1 Tip for Passengers Injured on a Cruise Ship?
Q: Where are Cruise Ship Cases Filed?
Q: Scared of Falling Off a Cruise Ship? Here's what you should know.
Q: What is the most common injury on cruise ships?
Q: What Do I Do After I Have Had an Accident on a Cruise Ship?
A: Seek appropriate medical care. Your health and wellbeing is more important than any potential lawsuit or claim. Contact the ship's medical center immediately. Most ship's have 24 medical care available for passengers-some have multiple doctors and nurses onboard and are equipped with x-ray machines, lab equipment, electrocardiogram machines and other medical technology.
Q: What Should I tell the Ship's Medical Team About My Injury and Accident?
A: Cruise ship doctors are considered to be independent contractors and the information that you provide them about your accident, injury, and medical history will be recorded in medical documents that will later be utilized in your claim. So be careful, honest, and accurate in your interactions.
Q: Should I Take Pictures of Where I Fell?
A: Absolutely take photographs or video of the scene if and when possible. Injured passengers have the legal obligation, called the burden of proof, to show that their accident, slip, trip and fall was due to the negligence of the cruise ship. If one cannot prove for example how or why they fell-they may not have a case. Photos and video are some of the best ways to demonstrate how an accident occurred.
Q: Is it Okay to Get Off the Ship After an Accident?
A: We tell our clients to do as much or as little as they and their doctors feel is appropriate following an accident aboard a cruise ship. We understand that for many people, a cruise is a once in a lifetime vacation-and they do not want to disappoint family or friends by ruining their vacation due to an accident. However, we recommend that you consult with the ship's doctors and use your best common sense following a shipboard accident in deciding whether or not to leave the ship in a foreign port.
Q: How Long Will My Cruise Ship Claim Take to Settle or Go to Court?
A: Every case is different. However, in most cases our office is able to get a case either settled or to trial within one year of the date of representation. Often, we are able to settle a case within a few days, weeks, or months. We focus on maximizing our clients' recovery-which does not always meant settling a case quickly.
Q: What Will My Case Cost?
A: Every case cost is different. The cost of a given case depends on whether or not the case is settled before or after filing suit and how hotly contested it is once a lawsuit is filed. For the typical slip and fall on a Carnival ship, with a fractured arm the case costs can be just a few hundred dollars for copies of medical records and postage. However, once a case is filed in Federal Court the case can costs thousands and sometimes tens of thousands of dollars to litigate. Typical case costs include, filing fees, process servers, deposition transcripts, expert witness fees, travel expenses and jury consultants. Each case is different – and we make every effort to minimize case costs and maximize our client's recoveries. When we have to make significant case cost allocations, we discuss these with our clients in advance and provide them with periodic cost reports so that they are informed as to how much money has been invested in their individual case.
Q: Will I Have to Travel to Miami?
A: Every case is different. However, the majority of cruise lines require that lawsuits against them be filed in the United States Federal Courthouse in Miami. In most cases the injured passenger will be required to travel to Miami at least once, sometimes several times for a deposition, an examination by a cruise line doctor to verify the injury, and for a mediation. We have been successful in utilizing SKYPE and other video conferencing technology in some cases to spare the injured passenger the stress and expense of travel. Of course, some claims settle quickly and the injured passenger never has to travel to Miami for the case.
Q: How Much is My Case Worth?
A: We are asked this question every day. Since every case is different, a given accident claim's value will have a range that depends on the facts and circumstances of the accident, how significant the injury is, how much the medical bills and lost wages are, as well as other factors. Once we are able to obtain this information, we will have a conversation with our clients to discuss what we believe the money value range is for their particular accident.
Q: Will I be Allowed Back on a Cruise?
A: As long as you are medically able to travel and the cruise line will permit you back on one of their ships, we see no reason why a passenger with a pending or resolved case should be prohibited from taking another cruise. We believe very strongly that your cruise ship accident litigation should not interfere with the quality of your life. Life is short-and we want our clients to enjoy themselves as much as possible given the circumstances of their injuries. We encourage our clients to try not to let their cases interfere with their lives.
CHECK OUT OUR LATEST CRUISE SHIP ACCIDENT VIDEOS

Subscribe to my channel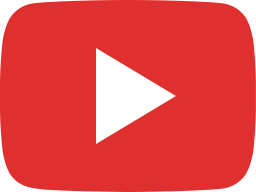 Booking Cruise Ship Excursions and What Passengers Need To Know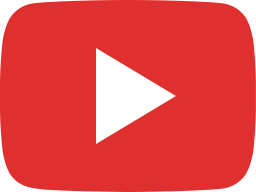 Should I Buy Travel Insurance When Going on a Cruise?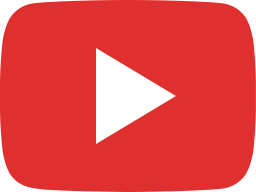 Should I Buy An All You Can Drink, Drink Package on a Cruise?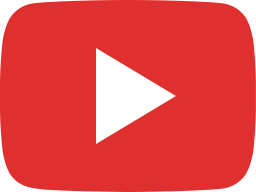 What is the Most Important Thing To Do After You Are Involved in an Accident Onboard a Cruise Ship?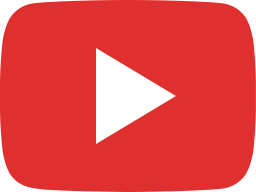 Safety Concerns in Cruise Ship Cabins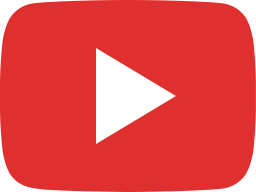 Cruise Ship Balcony Dangers and What Families Need to Know