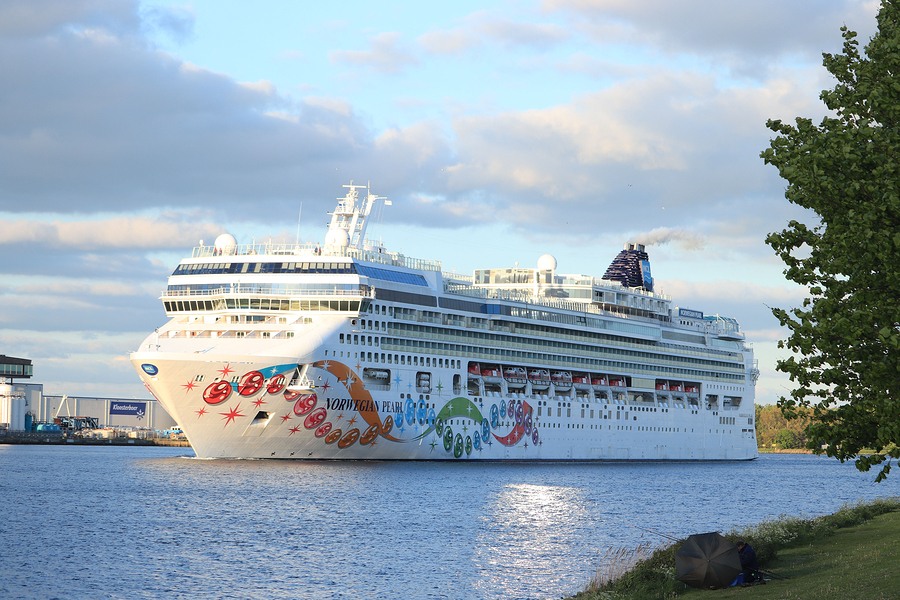 Hungarian officials continue to search for missing passengers who were tossed overboard, while onboard the Mermaid, an 89-foot double-decker boat. Dozens of passengers, from a 6-year-old girl to a 72-year-old man, were tossed into the fast-moving current as the Mermaid capsized.
The Mermaid was on a river cruise voyage carrying a group of South Korean tourists who were on the boat for a tour of the Danube river. The tour boat was passing under the Margaret Bridge during its voyage when it crossed paths with the 442-foot Viking Sigyn.
The Viking vessel quickly raced up to the rear of the smaller ship, clipping the boat's stern and causing it to spin off. The passengers who were on the top deck of the cruise ship taking photographs were tossed into the water, and the Mermaid capsized. It took only seven seconds for the ship to begin sinking, leaving very little time for those on board to react. As of Thursday, Hungarian authorities reported that at least seven passengers had died while 21 remained missing.
This tragic accident has been reported as the deadliest boating accident in Hungary in the past 75 years. Authorities are looking into why the Viking boat collided with the Mermaid. The Viking Sigyn's captain has been taken into police custody as authorities consider criminal charges against the man for his reckless misconduct that led to the accident.
It is estimated that 35 people were on board at the time of collision. Concerns have been expressed regarding whether the ship was properly equipped with life vests. Authorities reported that seven passengers who were pulled from the water were not wearing life vests, which seems to indicate that either they were not available, or passengers did not have time to retrieve them before the boat sank.
The river is known for its fast-moving current, which explains why many passengers were located miles from the ship. In fact, Hungarian officials have sought help from Serbia, a country 111 miles down the river due to this fact. Conditions are very poor for scuba recovery due to the lack of visibility under the water, the high-water levels and fast current. Visibility is so poor that the boat has not been found.
Additionally, the fact that the accident happened at night made locating passengers extremely difficult. However, time was of the essence given the temperature of the water. It has been estimated that in order to survive, passenger would have had to reach the shore extremely quickly, in less than 20 minutes, before hypothermia could set in. Taking all of these factors into account, it is assumed that panic set in as passengers realized what was occurring, leading to the massive loss of lives.
This incident has occurred just months after another issue with a Viking vessel was reported. In March, passengers had to be airlifted from the Viking Sky after an engine malfunction.
INJURED ON A CRUISE SHIP OR CRUISE SHIP EXCURSION? SPEAK TO A CRUISE  SHIP ACCIDENT LAWYER TODAY: 1-866-597-4529.
If you have been injured on your cruise, on a wet and slippery deck, down a poorly lit staircase or steep gangway, in port on an excursion, or on a tender boat- it is important that you speak as soon as possible with a lawyer who specializes in personal injury claims against cruise lines. Most cruise lines, including Carnival, Royal Caribbean, Celebrity, Norwegian, MSC, Disney, Holland America, Princess, Costa, Regents Seven Seas and Oceania require that claims against them be pursued in a very specific place under very strict deadlines. Failure to comply with each individual cruise lines deadlines can result in a complete loss of any and all legal rights.
Aronfeld Trial Lawyers is a personal injury firm located in Miami, Florida since 1991.  We have fought hard to hold cruise lines accountable when they put their profits ahead of passenger safety.  We are available 24/7 and encourage you to contact us even if you are still on your cruise. The sooner we can begin our investigation and preservation of key evidence, such as the CCTV footage of your trip and fall, slip and fall, assault or other type of injury the more likely we will be able to understand and prove how the incident occurred. Remember, the cruise lines have the most aggressive and well-funded defense lawyers in the world- protecting their profits.  You need an experienced legal advocate in your corner who will fight to obtain the compensation you deserve for lost wages, medical expenses, transportation reimbursement and pain and suffering.  Call us today and speak with a cruise ship claims lawyer about your potential claim- toll free 1-866-597-4529, 305-441-0440, or by email. We are ready to help.
Sources: https://www.nytimes.com/2019/05/30/world/europe/budapest-boat-accident.html?login=facebook 
https://www.reuters.com/article/us-hungary-accident-captain-arrest-idUSKCN1T02FC cent