CHILD INJURY AND SAFETY TIPS
A cruise vacation can be a relaxing and memorable experience for the entire family, and the amenities for kids have become endless onboard the major cruise lines. However, just like on land serious accidents can happen to children at sea when the proper precautions are not taken, or the cruise line is negligent in caring for its minor passengers. As parents, there are a number of things you can do to help ensure your child's safety on your next cruise.
FIND A CRUISE LINE THAT CATERS TO CHILDREN
Most of the major cruise lines are aware that families plan cruise vacations and need options that are kid-friendly. For this reason, many of them create an experience that is specifically catered to families. The Royal Caribbean Cruise Line's (RCCL) Symphony of the Seas offers passengers a wide range of activities, dining and other amenities that promise to make it the most exciting ship at sea.  For example, the Symphony of the Seas features onboard laser tag games, popular Broadway musicals, an ice-skating show called Steal Some Time, and a one of a kind multimedia show called Flight. The ship will also have the spectacular RCCL water slides found on its sister ships, including three water slides, the sheer-drop 10-story Ultimate Abyss and multiple FlowRiders artificial surfing machines, rock climbing and ice skating.
These cruises not only have kid-friendly activities and meals, but the accommodations and off-shore excursions are kept with children in mind, as well, which means they tend to be on the safer and less risky side. Some of the major cruise lines, such as Carnival Cruise Line, Disney Cruise Line, Royal Caribbean International and Norwegian Cruise Line offer family-friendly packages. It helps to do some research into what options are out there, looking into what the ship's accommodations and excursions offer for children.
DOES THE CRUISE OFFER A KID'S CLUB?
One way to know if the cruise is one that is more family and kid-friendly is to see if they offer a Kids' Club.  Kids' Clubs allow parents to drop their children off temporarily in a dedicated youth facility that is staffed by professional kids' counselors, broken down into age-appropriate groups. Each group normally offers activities that are suited to that specific age group, ranging from toddler to teenager. Carnival, Disney, and Royal Caribbean are a few of the major cruise lines that offer some of the better Kids' Clubs. Do some research into what is offered and read the reviews of other passengers who have used them. We recommend you look into where the Kids' Club is stationed on the ship, what kinds of activities are planned for your child, and find out the qualifications of the counselors.   
Start with Shorter Itineraries
If this is the first time the family has been away at sea, it may be best to start with a shorter voyage, to test the waters. The last thing that a family wants to do is get the children on the ship, head out to sea, only to find out that the children do not handle being on the water well. Start small with a three- to five-night cruise in a location like the Bahamas or the Caribbean. If the child does not handle the cruise well, the trip is only for a few days and ports are closer together in the event the family needs to disembark sooner than planned.
BE AWARE OF LIMITATIONS FOR YOUNGER CHILDREN
If you are a family with younger children, keep the age of your children in mind when planning the cruise. The
minimum age for any child to be on a cruise voyage is six months to a year old. Many cruise lines require that children be fully potty-trained to access certain areas of the ship, such as pools and water parks. Look into what types of areas the ship has for children of a younger age and see what the limitation are. Make sure the trip that is selected is tailored more towards that age group, and of course, make sure your child is old enough to board the ship.
The Importance of Cabin Selection
If the family is large and cannot necessarily afford a suite, many cruise lines offer connecting or adjoining cabins so that families can remain close together. If the children are old enough, having them in an adjoining room can be advisable, but keep safety in mind when making that decision. At least one adult should always be staying in the room with children. Many rooms are tailored towards family and allow for a separate seating area for the adults after children go to bed. One factor to keep in mind is that most cabins come with shower stalls instead of bath tubs.
Do Not Schedule Too Much
It can be tempting to want to do everything available on the ship, but when you have children, the last thing you want to do is over extend yourself.  It's supposed to be a vacation, right? When planning your cruise, make sure to include built-in rest and relaxation time for the family. If your child is still taking naps, do not schedule the family for an all-day excursion.
When making plans for excursions, if you have small children in tow, we recommend that you be cautious about heading out on your own and going off the beaten path. Aronfeld Trial Lawyers has represented clients who have been injured during off-shore excursions, and research and planning is key when making plans for what to do off-shore or at port. Ask the cruise staff for recommendations or consider staying onboard the ship if the offered excursions for that day do not seem family-friendly.
TIPS TO AVOID CHILD INJURIES ON YOUR NEXT CRUISE
Making memories with your children and experiencing an unforgettable family vacation should be what your next cruise is all about.  Major cruise lines including, Royal Caribbean, Norwegian Cruise Line, Carnival Cruise Line, Disney Cruise Line and Princess Cruises heavily market to young families who are looking for the accommodations of a luxury resort, while experiencing endless excitement and adventures at sea.  These major cruise lines offer state-of-the-art ship design with an array of kid-friendly activities, such as wave pools, rock-climbing walls, laser tag, movie theatres, even ice-skating.
It is estimated that 27.2 Million passengers will board a cruise ship in 2018.  The demand for cruising has increased 20.5% in the last 5 years, according to a report by Cruise Lines International Association, Inc.
However, just like on land serious accidents and injuries can happen to children at sea when the proper precautions are not taken, or the cruise line is negligent in caring for its minor passengers. Among the most common accident sites on cruise ships are stairs and steps. When the vacation of a lifetime turns into a nightmare due to a slip, trip and fall or a sexual assault onboard a cruise ship, our firm holds cruise lines accountable by obtaining compensation for injured passengers; these cases are especially tragic when these passengers are children. Aronfeld Trial Lawyers has successfully represented child passengers and their families from around the world who have been injured on cruise ships. We have obtained millions of dollars in compensation for these passengers when cruise lines put their profits ahead of passenger safety.
Closely Monitor Your Children on Deck
In 2017, an 8-year-old girl fell two stories from an interior deck while traveling with her family onboard the Carnival Glory. The little girl was waiting for the ship to disembark with her family at a railing with her younger brother when she fell. This tragic accident highlights the risk associated with children onboard cruise ship decks. The decks can be places that are fun for the family, but they can also be unsafe. Make sure your children keep a safe distance from the railing and are cautious on stairs.  Staircases are one of the most common places people slip, trip and fall on cruise ships. That is because cruise ship design often does not comply with the building codes and standards in place on land in terms of the dimensions with which steps, treads, risers, and banisters are engineered. For example, hotels and resorts in Florida must comply with the Florida Building Code as well as other regulations; cruise ships are not subject to similar regulations. Even if the railings are of proper height, falls can still happen when children get too curious while on or near a railing.
One of the most common accidents we see at Aronfeld Trial Lawyers involves cruise ship passengers who slip, trip or fall on a ship's exterior or interior deck. Always use caution while on the ship's deck and keep an eye on your children.
Safety at the Pools and Water Parks
Some of the most popular attractions on a cruise ship are the pools and water parks. These features are perfect for families with children, but they also present their own set of risks.  Just like on land, the risk of drowning is imminent near and around water for young children. Do not trust the pool staff to keep an eye on your children. While they are responsible to an extent, so are you. If you have a young child, pick the pool attraction on the ship that is catered towards children of the same age.  Never leave your child unattended around water.
Stranger Danger
As children get older, they may make friends on the ship. Children can be very trusting, and it is up to the adults to make sure that they are not overly trusting of others they may meet on the ship.  Do not allow your child to go in another person's cabin or allow children you do not know into yours. Advise your children not to open the door to strangers, even if the person knocking on the door says that they are a crew member.  
Set Up a Buddy System
Today's cruise ships are massive and can be intimidating, even for adults. Children should never be allowed to roam the ship alone. It is always best to have at least one companion with your child, such as a parent or older sibling. Also, parents should set a parameter of where their children can go on the ship. If the parents are worried about their older children wandering off onto the outside decks and falling, make it clear from the start that these areas are off-limits.
Set a Curfew
It is like the old saying goes, "Nothing good happens after midnight." If you have teenage children, this saying could not be more true. If you have older children and feel comfortable letting them have some independence on the ship, make sure and enforce a strict curfew. Also, make clear which areas of the ship are off-limits.
WAS YOUR CHILD INJURED ON A CRUISE SHIP OR CRUISE SHIP EXCURSION?
The attorneys at Aronfeld Trial Lawyers have decades of experience representing families whose children have been injured while on a cruise ship.  This is oftentimes due to unsafe conditions on the ship or a crew member's negligence. If you or your child has been injured on a wet and slippery deck, down a poorly lit staircase or steep gangway, in port on an excursion, or on a tender boat- it is important that you speak as soon as possible with a lawyer who specializes in personal injury claims against cruise lines, especially those involving younger passengers. Most cruise lines, including Carnival, Royal Caribbean, Celebrity, Norwegian, MSC, Disney, Holland America, Princess, Costa, Regents Seven Seas and Oceania require that claims against them be pursued in a very specific place under very strict deadlines. Failure to comply with each individual cruise lines deadlines can result in a complete loss of any and all legal rights.Contact us today for a free initial consultation: 1-866-597-4529 or email: [email protected]
CHECK OUT OUR LATEST CRUISE SHIP ACCIDENT VIDEOS

Subscribe to my channel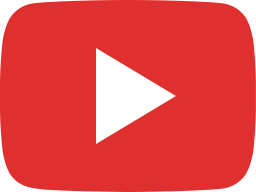 Booking Cruise Ship Excursions and What Passengers Need To Know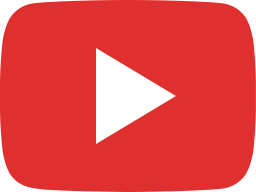 Should I Buy Travel Insurance When Going on a Cruise?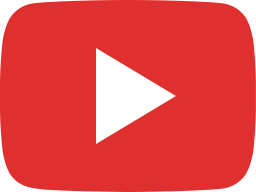 Should I Buy An All You Can Drink, Drink Package on a Cruise?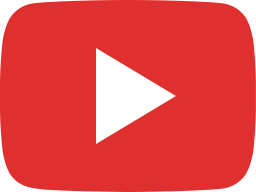 What is the Most Important Thing To Do After You Are Involved in an Accident Onboard a Cruise Ship?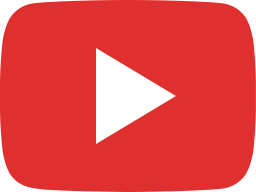 Safety Concerns in Cruise Ship Cabins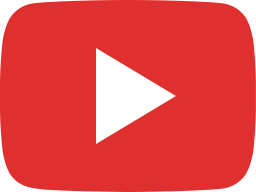 Cruise Ship Balcony Dangers and What Families Need to Know