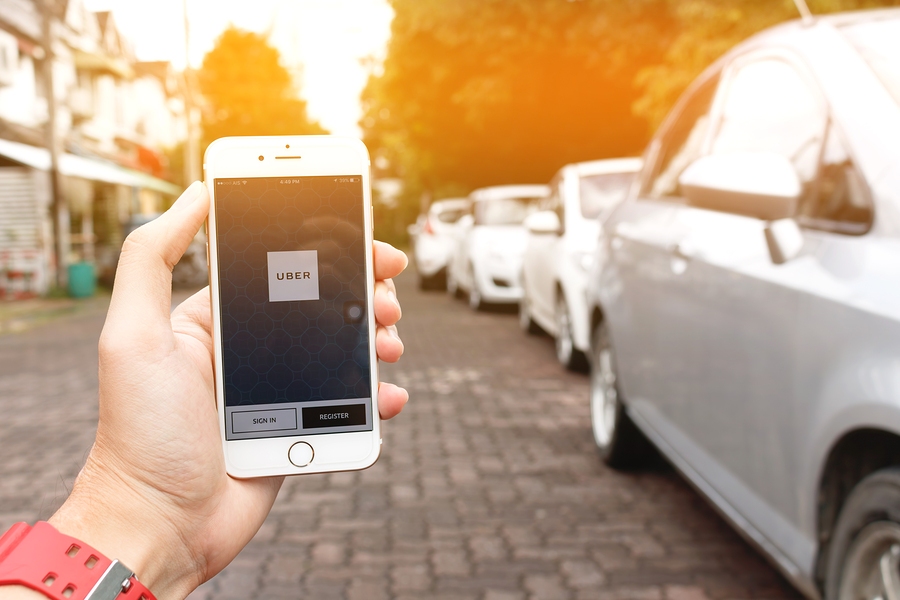 Ride sharing services are becoming a popular mode of transportation in South Florida, with Uber and Lyft leading the pack. However, with the rise of this form of transportation comes an increase of crimes reported involving its users. There were more than 3,000 sexual assaults reported last year in Uber vehicles.
This figure may seem like a lot, but it is small in comparison to how many Uber rides are taken annually. And these are only the reported cases. It is important to keep this fact in mind. It does not hurt to exercise caution when traveling via Uber or another ride share service. The following tips can help keep you and other passengers safe.
Schedule Pick-Up in a Safe Location.
Make sure that the location where the pick-up will take place is in a busy and well-lit area. Users should stay in these well-lit areas or indoors until receiving the notification that the driver has arrived.
Beware of Impersonators.
Incidents have occurred where someone who was waiting for a ride was targeted by someone impersonating a driver. If you are standing out on the street holding your phone, you may be putting yourself in harm's way, making yourself an easy target.
For this reason, we always recommend that ride share users confirm that they are getting in the right car before entering the vehicle. Make sure the car in front of you matches the car's model, license plate and driver's photo that was sent through the app. It is extremely important that this step be taken before getting in the car as the ability to escape a dangerous situation decreases significantly once the car door is shut.
Tell Friends or Family Your Plans.
Make sure others know you are taking an Uber or Lyft beforehand. These apps normally offer the ability to share a passenger's trip status and tracking as soon as the ride begins. Some safety experts recommend calling someone as soon as you enter the vehicle saying something along the lines of "I am in my Uber and will be there in 20 minutes" so that the driver is aware that someone will be waiting for the passenger.
Speak Up.
If you feel like you are in a situation where your safety is at risk, it helps to speak up. Drivers are supposed to follow basic safety rules of the road, which include not speeding, tailgating or driving recklessly. Speak up to the driver and express these concerns, and if he or she does not take them into account, make sure that this information is included in your feedback through the app so that other passengers do not run into the same.
Stay on the Passenger Side.
It is important to keep a close eye on the driver while in the backseat, and the best location to do this is the passenger side of the backseat. This angle will allow you to be able to watch the driver, as well as the road, and this side of the car also allows for a quick exit, if needed.
Check the Doors.
Before getting in the vehicle, check the backseat door to ensure that the childproof locks are not activated. Do this before closing the door as you will be putting yourself into a dangerous situation that you will not be able to escape once the door shuts.
Stay Sober and Do Not Ride Impaired.
Many people use ride share services to avoid driving while intoxicated. However, by being impaired, the chances of the getting in the wrong vehicle are much higher. If you are using a ride share service after having a few drinks, never take the ride alone. Make sure you are with someone else you know and trust as safety in numbers always helps.
FREE CONSULTATION WITH A MIAMI AUTO ACCIDENT PERSONAL INJURY ATTORNEY
If you have been injured in a motor vehicle accident in Florida, it is very important to consult with an experienced Miami auto accident attorney immediately.  Florida auto accident victims have only 14 days to seek initial medical attention to receive insurance benefits after an accident, so it is important you are seen by a doctor as soon as possible following the accident.  Spencer Aronfeld is a Board Certified Trial Lawyer, and he and the lawyers at Aronfeld Trial Lawyers understand Florida's complex personal injury laws and since 1991 we have fought hard to protect the legal rights of the injured and their families- and hold auto insurers like State Farm, Allstate, Progressive, GEICO and others accountable for the pain and suffering, medical expenses, lost wages and other damages suffered by our clients. Contact us today and speak with an experienced Miami auto accident attorney toll free 1-866-597-4529, local 305-441-0440, or by email.  We offer a free initial consultation at your home, office, hotel or hospital.  Call us today, we are ready to help.
Source: New York Times – Taking an Uber? Here are Tips for Staying Safe.